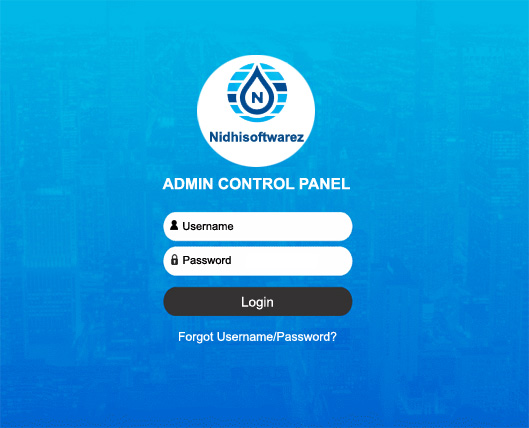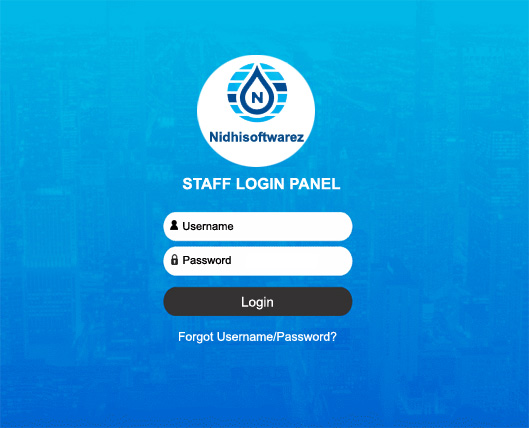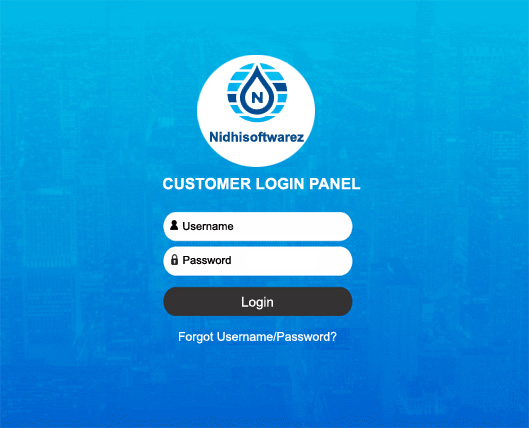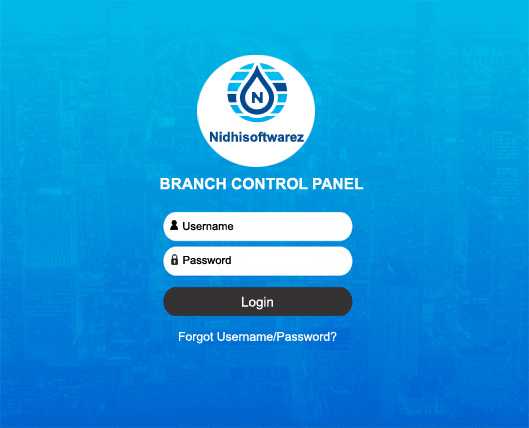 Multi-Login Online web based with Multi User Core Nidhi Company Software
Admin Control Panel
Branch Control Panel
customer Login
Staff Login
Manage General Setting
Manage Master
Banking Master
Loan Management Module
Manage Branch
Accounting
Gold Loan Management
HR Management
Reports
Subday book
Cash book
Bank book
Trial balance
Profit & loss account
Balance sheet
Salary master
Attendance management
Lock setting
EOD(end of the day)
BOD(beginning of the day
View login details
Manage General Banking master
Member Enrollment
Print module
Loan Management Module
Transaction Module
Request & Modification Module
Cash deposit
Cash withdrawal
Approval transactions
Rejected transactions
Transfer
Policy renewals
Loan disbursement payment
Service charge deduct
Print transaction
MIS Interest pay
Loan EMI payment
Add staff E-wallet
Bulk deposit
Today deposit EMI received
Today loan EMI received
Password setting
Account summery
Account Enquiry
Fund transfer
Transfer to self a/c
Transfer within bank a/c
Transfer other bank a/c
View beneficiary
View transfer request
Request for add balance
Request for add beneficiary
Loan transaction detail
Loan Enquiry
Loan request
RD calculator
FD calculator
Dailt calculator
MIS calculator
Loan calculator
Customer detail
Member Enrollment
Cash deposit
Policy renewals
Cash withdrawal
Approval transactions
Rejected transactions
Transfer
Loan disbursement payment
Service charge deduct
Order nidhi software as per Nidhi Acts & Rules
We have developed nidhi company software with continuous research by following Nidhi Acts & Rules. We have registered more than 250 Nidhi Companies with nidhisoftwarez software installtion with their full satisfaction. Place an order and get free TRAINING FACILITY.
Some Important Features Of
nidhi software
Nidhi API Feature
NACH (National Automated Clearing House) Management Module
RTGS (Real Time Gross Settlement) Management Module...
NEFT (National Electronic Funds Transfer) Management Module
IMPS (Immediate Payment Service) Management Module
PDC (Post Dated Cheque) Management Module
Utilities Implementation
Mobile recharge
DTH recharge
Payment transfer module
internal communication system
Helpfull features
Web and mobile based
User friendly feature
Complete data security...
HRM module
Mobile apps